Visit
The Tide and Time Exhibition is not currently open to visitors due the COVID-19 pandemic.
Tide & Time at the National Oceanography Centre showcases some of the fascinating achievements made in the Liverpool area in understanding and predicting the tides.
The exhibition houses two Tide Predicting Machines owned by National Museums Liverpool, the only place in the world you can see two of these ingenious mechanical computers together. Tide & Time is open to the public once a month or by special arrangement for group visits and events.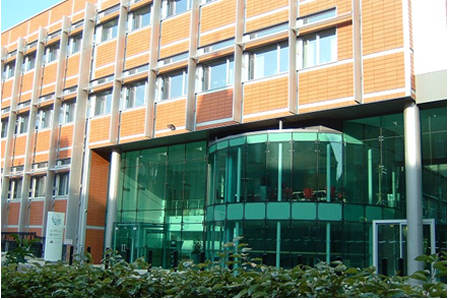 The National Oceanography Centre, which houses Tide & Time, is on the University of Liverpool Campus. It is less than 15 minutes walk from Lime Street station.
Get directions to the exhibition by road, rail and air
Book a visit
Usual opening times are the first Tuesday of the month 3–4pm
Tide & Time exhibition
National Oceanography Centre
Joseph Proudman Building
6 Brownlow Street
Liverpool L3 5DA
United Kingdom
  +44 (0)151 795 4800 (9am–5pm weekdays)